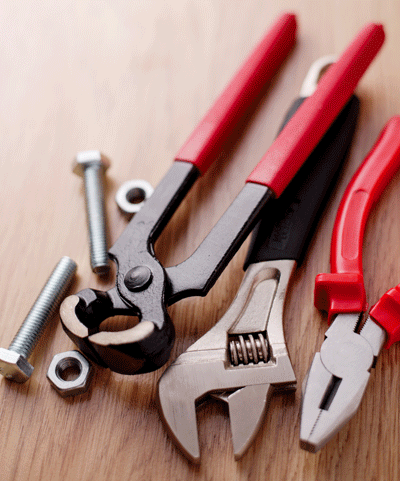 Our Profile
We are all faced with drainage problems at one point in time or the other and these challenges not only present disruptions to our lives and severe inconveniences, but also health risks.
Most of the time the drainage problems are a result of poor construction or obsolete materials. They present themselves in different places; sinks, drain pipes, and sewers, leaving you frustrated.
They could also be as a result of your operations which you may not realize. The hard truth is that it is not easy to find an affordable, highly professional drainage company to take care of these problems as quickly and as efficiently as you would like.
---
---
Who We Are - Blocked Drains Bradford
Blocked Drains Bradford is a privately-owned, independent company operated by a team of concerned professionals who want to meet the drainage needs of every Bradford home.
We have several decades of experience; learning, training and adjusting to the changing drainage needs and situations of all kinds of private and commercial property.
We are experts in unblocking sinks, toilets and baths; unblocking and repairing blocked and damaged drain pipes; repairing damaged sewers or constructing new ones if necessary. All our technicians are fully certified in their respective duties and they are exceptionally trained in the art of excellent service delivery.
We use the latest technology, techniques and cost-effective methods to bring affordable, quick and long-lasting solutions to all your drainage problems. And, we are constantly researching new and better ways to expand your satisfaction.
Our Core Values - Blocked Drains Bradford
Our philosophy is based on integrity, professionalism and true service. We never forget the very purpose we were established for, no matter how big we become.
We've been a small, intimate organisation for all the many decades we have been operating. At Blocked Drains Bradford, we do not believe in standard and premium service classifications.
Every service is delivered with the knowledge that we are dealing with people, not clients; people who want to have their drainage problems sorted out quickly, in a way they don't have to deal with them again for the longest time possible, and at a price they don't have to sweat about.
We identify with your frustrated sigh at the instance of a blocked drain; your apprehension and worry about a damaged sewer and the disruption these things can bring to your daily routine. We pull out all the stops to ensure that your life returns to normal as quickly as possible.
Partnering With You To Keep The Drains Flowing
Although we partner with different high quality equipment makers to bring you the best drainage service at affordable costs, we believe that our most important partner is you.
At Blocked Drains Bradford, we are conscious of the important role you can play in keeping your drain flowing and we give you free advice with respect to that.
When our able technicians repair your drain to the highest standard, they advise you on things to do or avoid in order to make your drain work even longer.
Every Blocked Drains Bradford drainage service comes with a standard long-term guarantee, but we want to ensure that you enjoy the service for much longer.
However, we always ensure that every service we deliver and every method we employ is guided solely by extensive inspection and analysis: we are not afraid to do the traditional sewer excavation if it is the best solution to your drainage problem.
---
Unrivalled Transparency
When we come to inspect your drain, we show you what we find. When we decide on the best methods to fix the problem, we explain our reason to you. When we have finished the work, we show you what we have done.
Our billing is based solely on the actual drainage work we have done. We do not charge for callouts, pre-service inspection or post-service inspection. And that is not because we want to compete. It is simply because we believe that these things are a core part of our responsibility and service to you.
We do not hide anything behind technical jargon, nor are we impatient with your questions. We are ordinary people who understand your right to know what happened to your drain, why it happened, what needs to be done and what you are paying for.